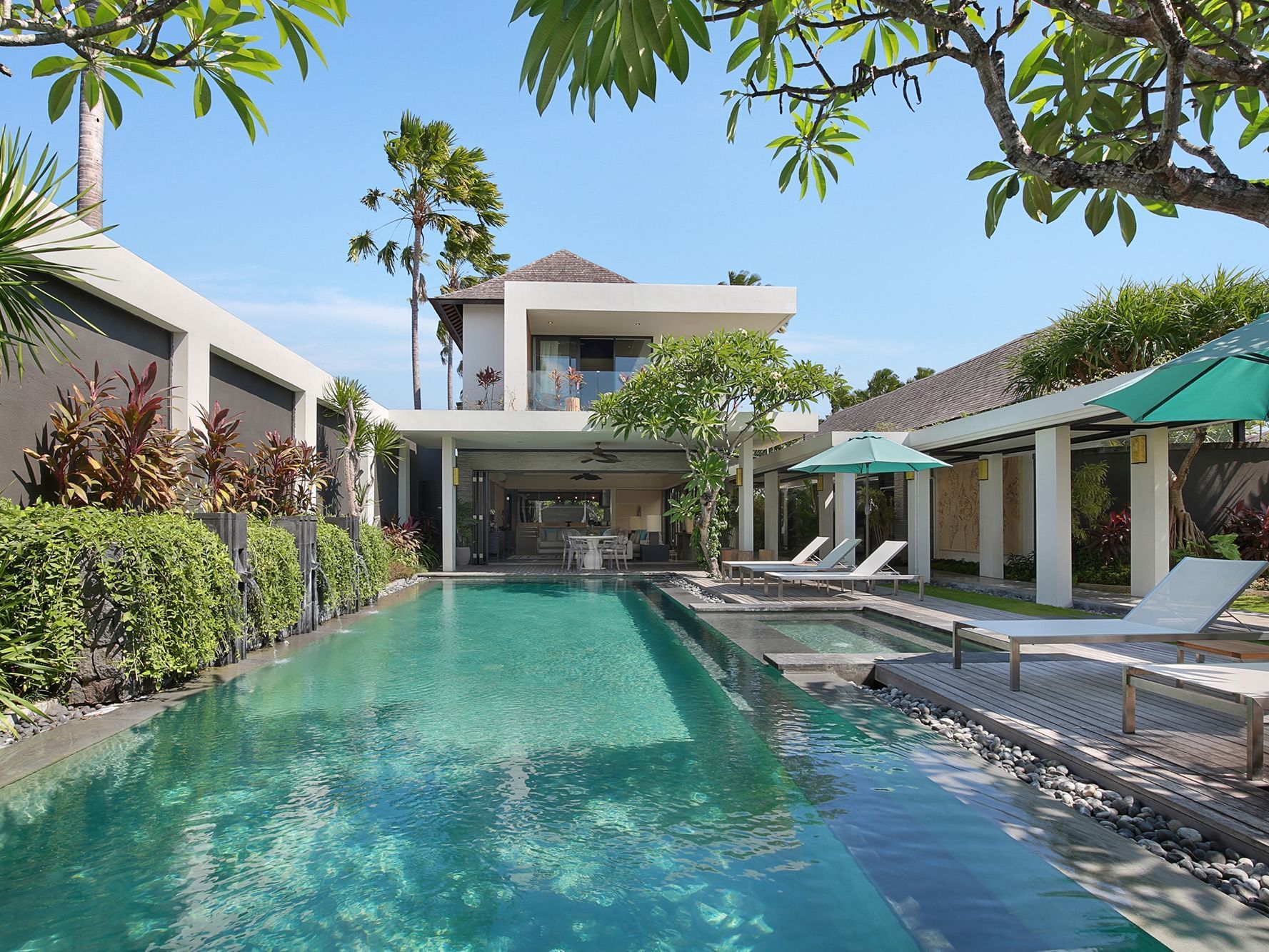 Peppers Presidential Villa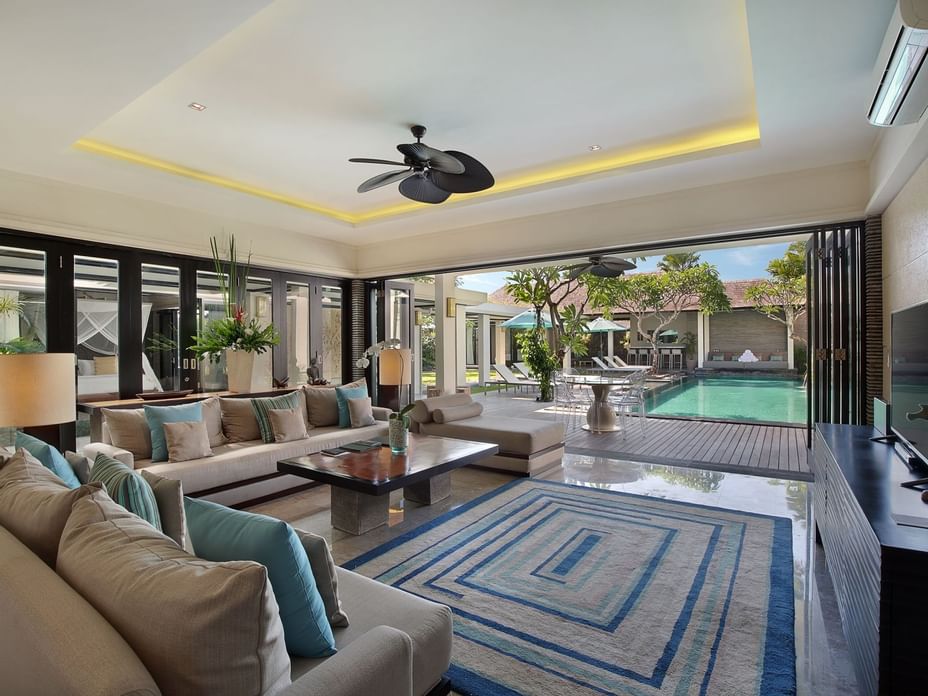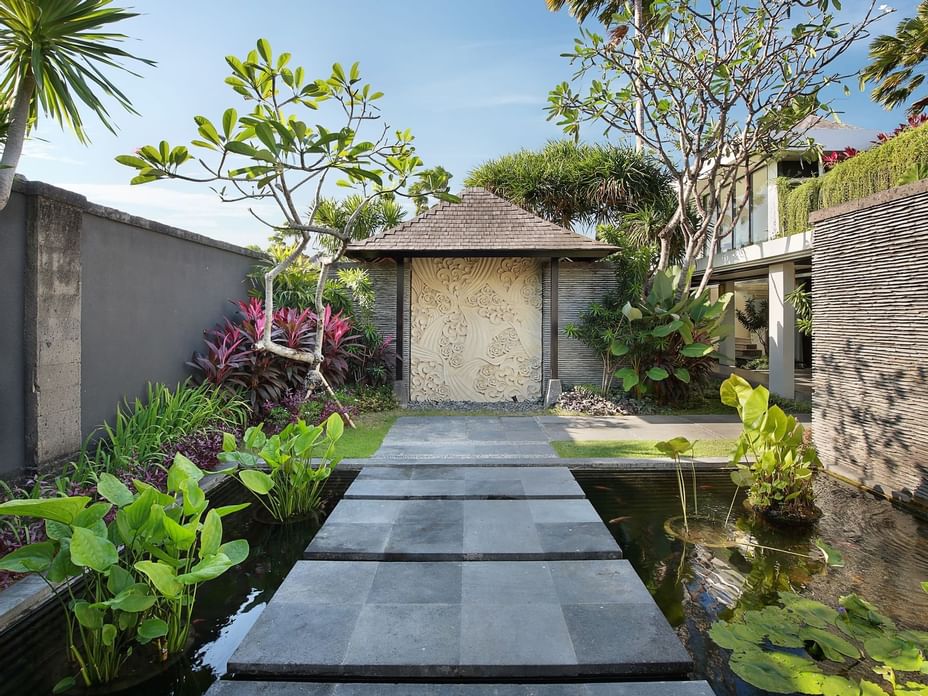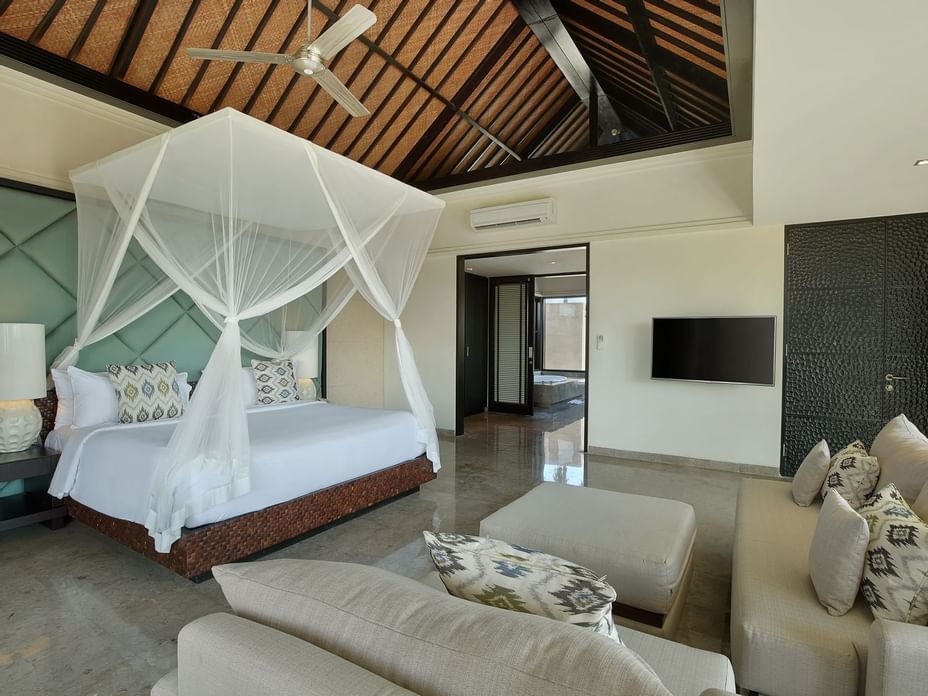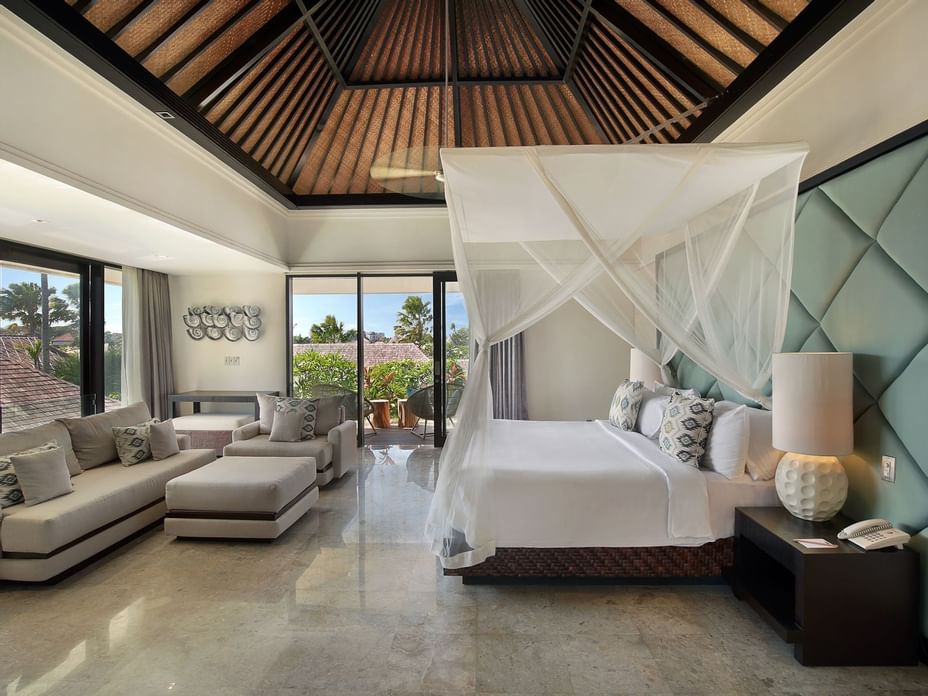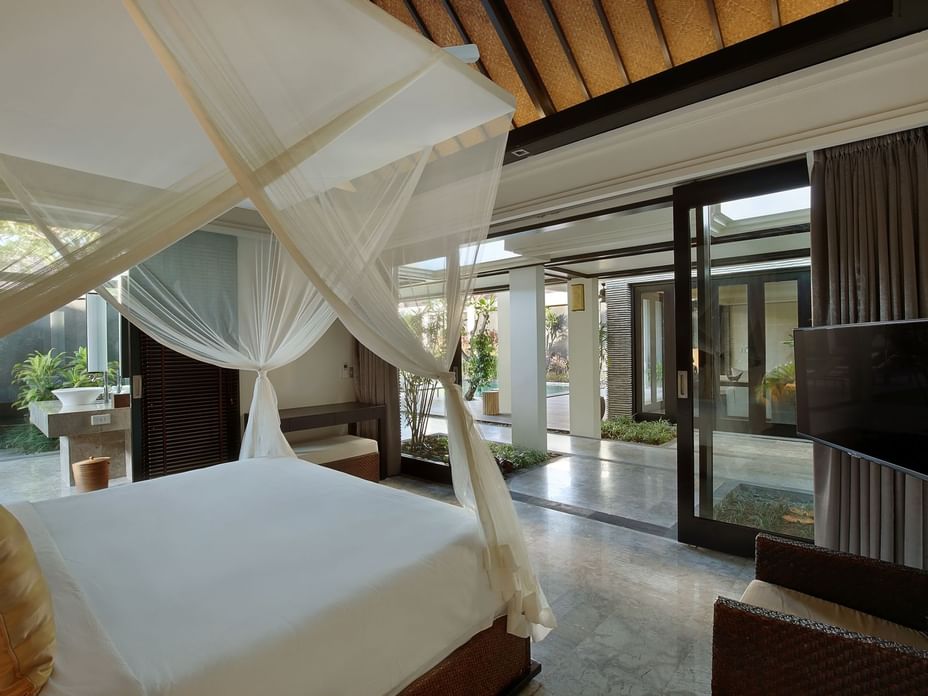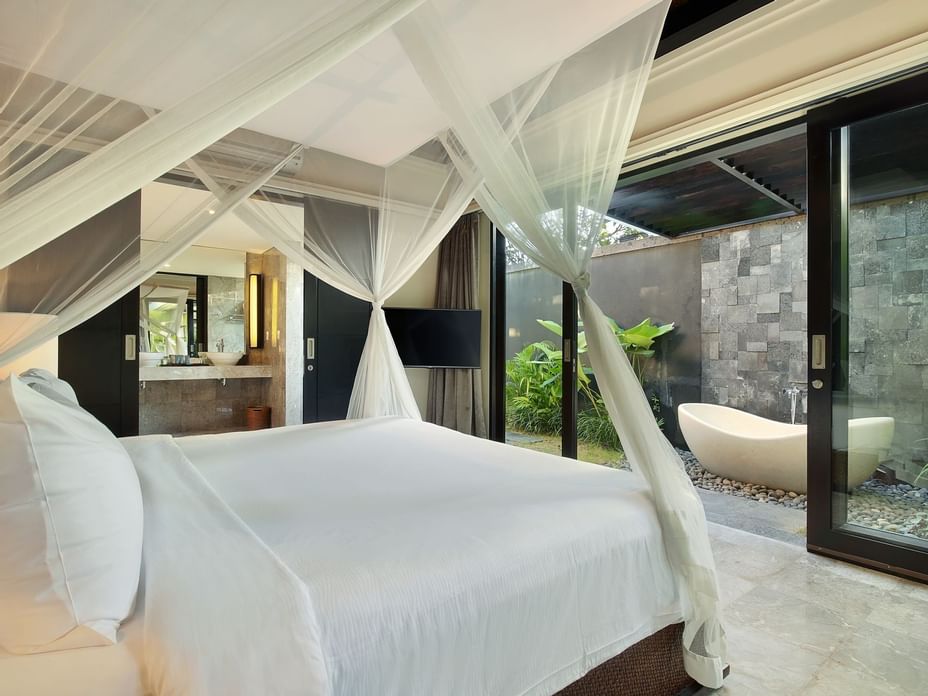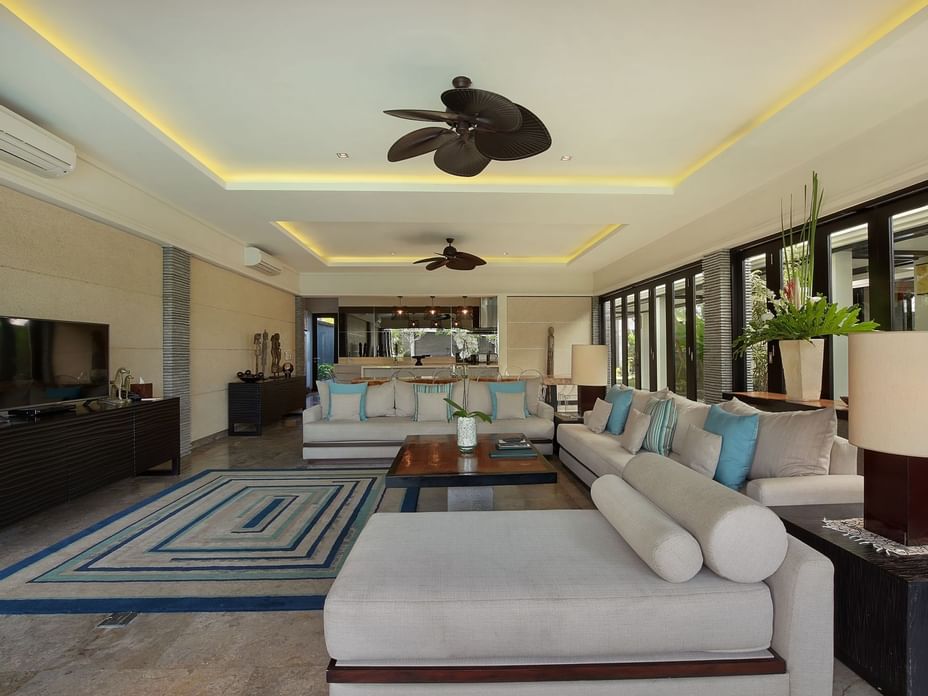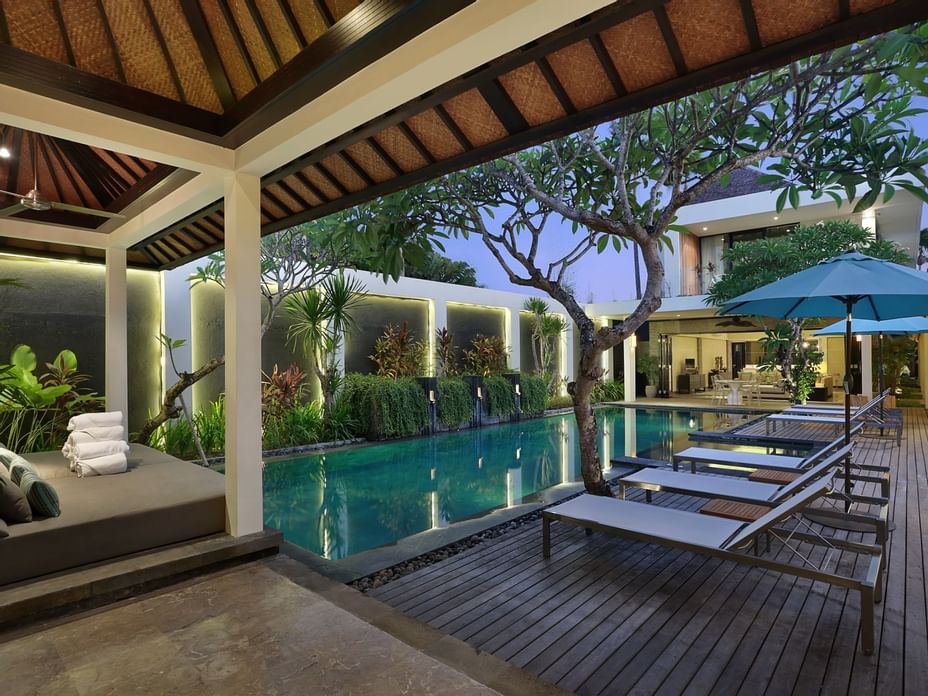 With 1050 square meters of land, the Presidential Villa makes a spacious living space for a big group traveling together, or an ideal space for intimate gatherings. Decorated with modern elegance, Peppers Seminyak's flagship villa is a blue and white oasis in sunny Bali.

With 5 generously spacious bedrooms, the villa has everything you need to make a home away from home during your getaway in contemporary Balinese style. Featuring a 52 square meter private swimming pool with vines and waterfall, porcelain bathtubs, outdoor showers, sun loungers, poolside bar, full sized gourmet kitchen, flat screen television and satelite channels, with villa specific internet access.